Brown Bird – "Fingers To The Bone"
Though they call Rhode Island home, we sure do love Brown Bird around here. From their Maine roots to their work with Peapod Recordings and occasional involvement of Maine musicians Jeremy and Jerusha Robinson (South China), the duo of David Lamb and MorganEve Swain seem right at home every time they come through Portland (or Biddeford). This summer the band continues their march along the east coast, including a prime slot at the Newport Folk Festival, all in preparation for the release of their new LP, Salt For Salt, October 18 on Supply & Demand Music (where they'll be in good company with bands like Dark Dark Dark – who they'll be sharing some dates with – and Vandaveer). We love the cover art by Will Schaff.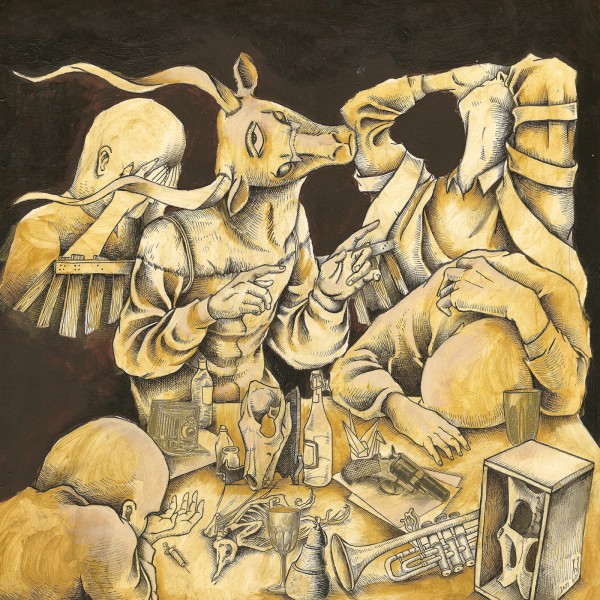 Stream the first single, "Fingers to the Bone," below and read on for tour dates (including a stop in Portland) and the Salt For Salt tracklist.
Brown Bird – Fingers to the Bone by supplyanddemand

Brown Bird on tour:
Thursday, July 14th – Housatonic, MA – Brickhouse Pub
Friday, July 15th – Becket, MA – Dreamaway Lodge
Saturday, July 16th – Williamstown, MA – Billsville House Concert
Friday, July 29th – New York, NY – Mercury Lounge (supporting The
Devil Makes Three)
Sunday, July 31st – Newport, RI – Newport Folk Festival (11:30am, Harbor Stage)
Saturday, August 13th – Providence, RI – Lupo's (supporting ZOX)
Saturday, August 20th – North Hampton, NH – Runnymede Folk Festival
Friday, September 9th – Montpelier, VT – Black Door
Saturday, September 10th – Montgomery Center, VT – Snowshoe Lodge
Friday, September 16th – Oneonta, NY – Oneonta Theatre
Saturday, September 17th – Alfred, NY – Alfred University
Thursday, September 22nd – Boston, MA – Great Scott
Friday, September 23rd – Portland, ME – SPACE Gallery
Monday, September 26th – Portsmouth, NH – The Red Door
Friday, September 30th – Philadelphia, PA – World Cafe Live
(supporting Dark Dark Dark)
Saturday, October 1st – Providence, RI – The Met (supporting Dark Dark Dark)
Salt For Salt tracklist:
Fingers To the Bone
Chairkickers
Bilgewater
End of Days
Blood of Angels
Shiloh
Ebb & Flow
Come My Way
Thunder and Lightning
Nothing Left
Cast No Shadow
Find Brown Bird on Facebook.