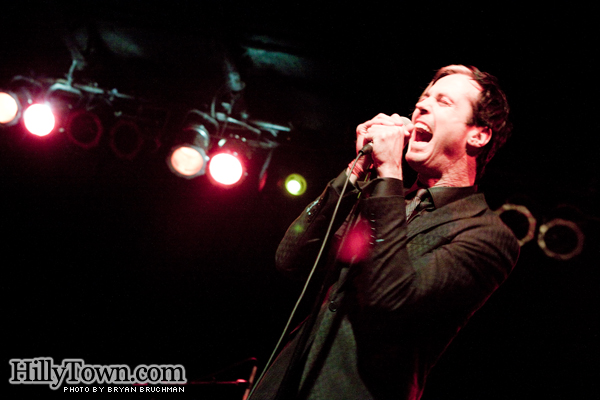 I'd say that my enthusiasm for the Fitz & The Tantrums show this week was definitely warranted. Granted, the band's perfect aesthetic and really fun, lively style makes them easy to love, but it had to be seen to truly be tested. Following Dean Ford, the modern soul group just destroyed, sending the crowd into fits (oh, yeah, right) of manic dancing. One of the more fun shows that I've been to in some time (though this weekend has some strong contenders to top it). Fitz et al. are on the road for the next couple of weeks, heading West. Don't miss them!
Read on for the photos! Thanks as always to our friends at Port City Music Hall for putting on a great show and being oh so gracious, letting us take photos.
All photos by Bryan Bruchman.