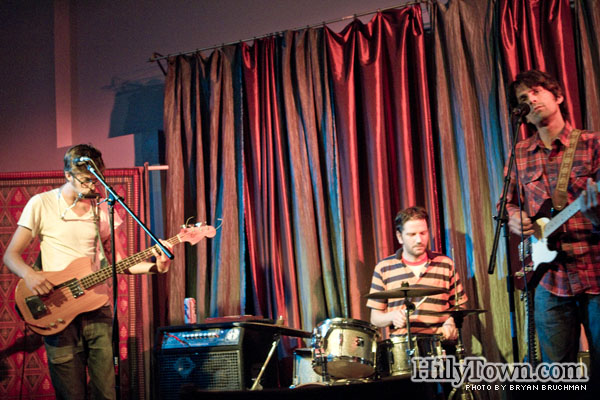 Two things I love are music and food, so this event was a chance to pair the two. Despite some threatening clouds and occasional drizzle (oh, and that sold out Beirut show across town), the pre-show backyard BBQ we set up at Mayo Street Arts on Friday went off without a hitch, and music fans showed up early to enjoy the provided treats. As expected, the music was great, from an impressive opening set by experimental folk duo The Farthest Forests, to a bare bones and humor-tinged solo set from Beat Radio frontman Brian Sendrowitz, and closing with a rocking set from if and it. Thanks so much to Mayo Street Arts, Deux Cochon, the bands, and everybody who came out to the show!
Read on for a full gallery, including a delicious pulled pork sandwich with homemade slaw, courtesy of Deux Cochon and other treats. Yum.
Photos by Bryan Bruchman.