Though I wasn't happy about missing out on most of the opening weekend at the State Theatre, I felt better knowing that there were capable eyes and ears there checking things out to share with you on the site.
Matt Dodge – a familiar name to those who read actual news publications in Portland – was kind enough to cover the My Morning Jacket show on October 15, 2010 for us. The band played the one-off gig in preparation for a string of shows this week in NYC during which they will perform a different album each night. Below are Matt's photos and words: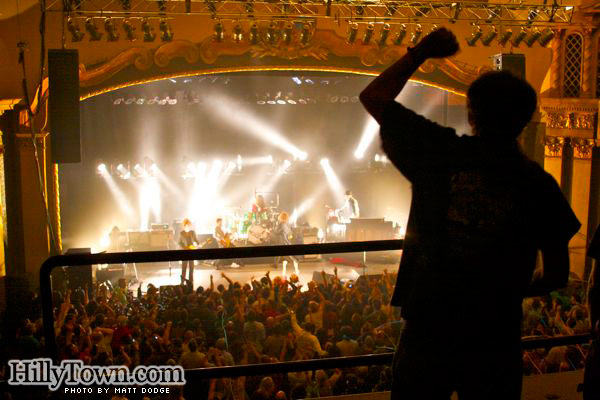 State Theatre opened it's door to the public for for the first time in four years on Friday evening as My Morning Jacket took the stage for a sold-out marathon performance.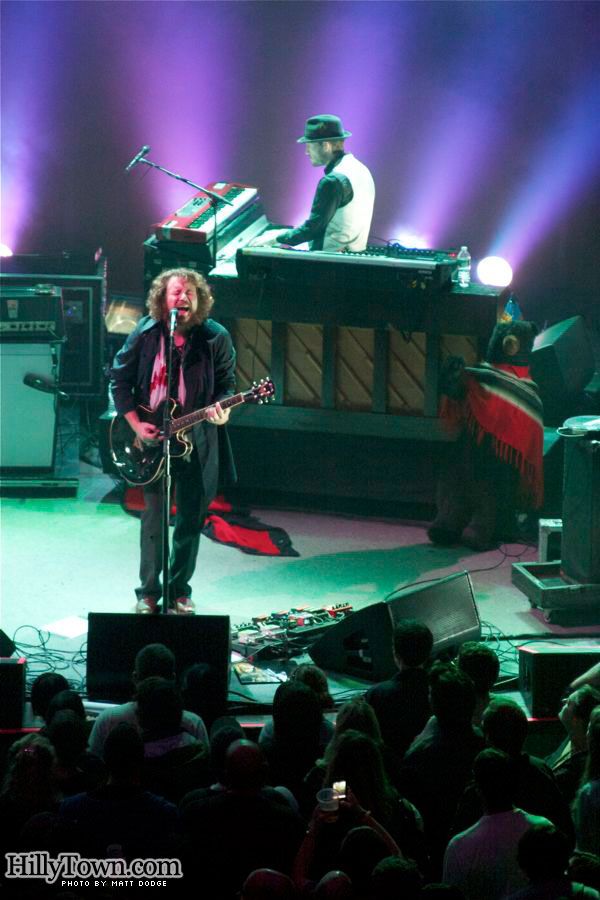 A band that has reinvented it's sound with every album, The Kentucky-born My Morning Jacket, led by front man Jim James, drew a diverse crowd, packing the 1,450 seats of the State with everyone from grandpas to chaperoned tweens.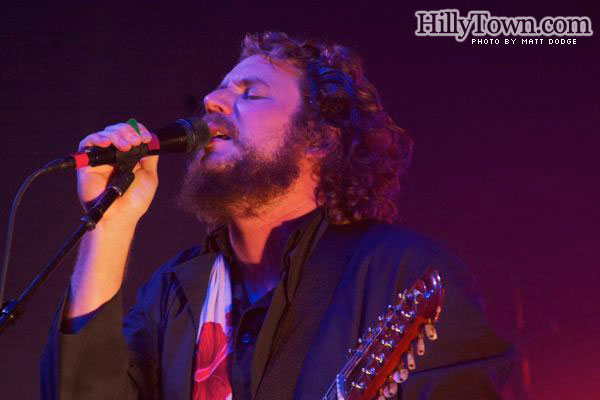 With no opening act to kick off the night, and four years of silence to make up for, the State got the most out of their opening night as My Morning Jacket delivered over two hours of southern rock, stadium anthems, delicate ballads and electronic jams.
As an "ain't it cool" aside, the last time My Morning Jacket played in Maine was October 16, 2005 — five years and one day prior. Calling it "one of the worst shows ever" due to the band's bass player being sidelined with seafood-induced illness, James recalled the band struggling through half their set before Tom Blankenship's return in the shows second half. (So there bass players, maybe you do add 'something' to the band).