I'm back from SXSW and catching up on the photos of all the bands I saw there. Here's another one!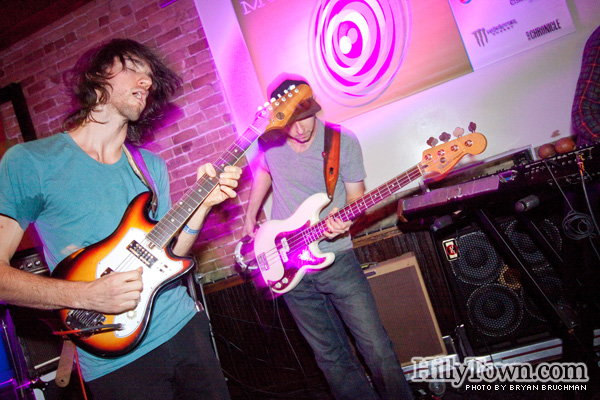 Band: Delicate Steve / Hometown: NJ
Show: M for Mikey showcase / Venue: Spill / Date: 3/15
A band whose name I heard kicked around quite a bit before hearing any of their music, Delicate Steve's label (Luaka Bop) and recent tourmates (Akron/Family) provide reasonable hints to the sorts of sounds emanating from this NJ-based 5-piece. World music influences and adept guitar work blend smoothly with the frantic art/punk tendency common to just about every modern "indie" band for what I preemptively (and lazily) described as "Animal Collective playing at a strip mall in Jersey." It works, and it's something we don't get to see much of here in Maine. Read on for more photos from this show and to stream/purchase the band's album, Wondervisions!
All photos by Bryan Bruchman