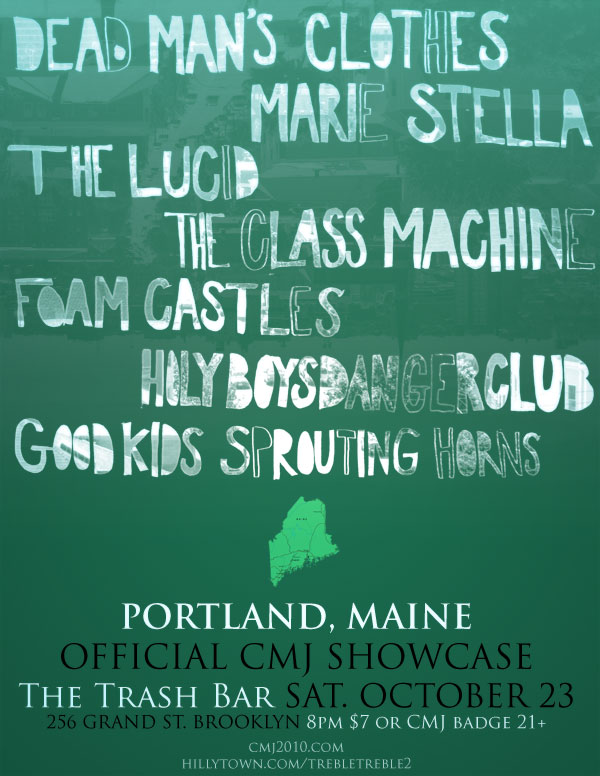 Here we are, friends. The CMJ Music Marathon showcase we worked on for the past year and that all that Kickstarter business helped to make possible is finally here.
Things kick off at 8pm at The Trash Bar in Williamsburg, Brooklyn. Free PBR for the first hour (during The Lucid's set), $6 PBR & Shot Of Jack Daniels after 1am, and then karaoke after all the bands, if you're still standing. Get in with a CMJ Badge or $7.
Here's the lineup in reverse order:
12:30 – HOLY BOYS DANGER CLUB
11:45 – THE CLASS MACHINE
11:00 – MARIE STELLA
10:15 – GOOD KIDS SPROUTING HORNS
9:30 – DEAD MAN'S CLOTHES
8:45 – FOAM CASTLES
8:00 – THE LUCID
Download Treble Treble Volume 2, featuring all 7 Maine bands playing the showcase plus the three that participated in our day party yesterday (which was awesome!).