I'm back from SXSW and catching up on the photos of all the bands I saw there. Here's another one!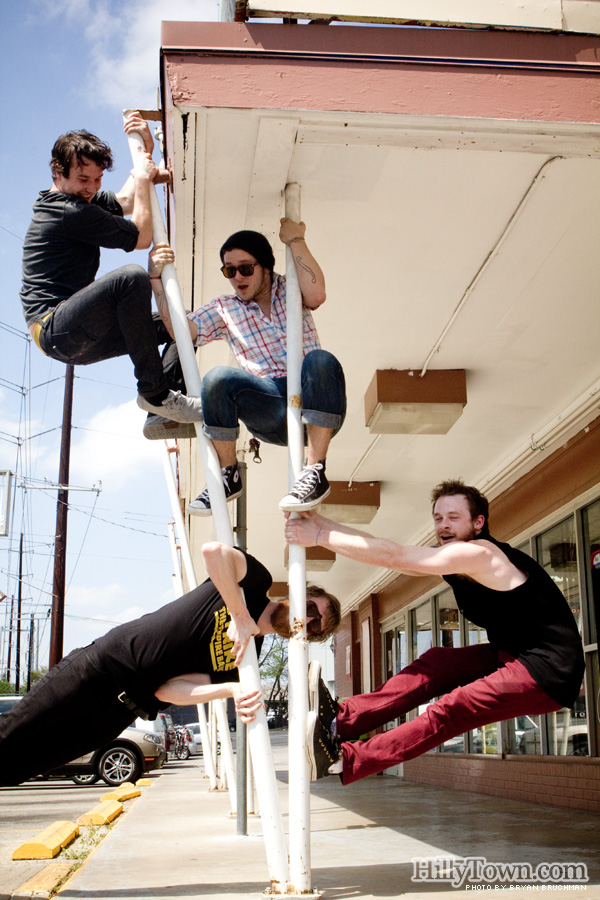 Band: Dead Man's Clothes / Hometown: Portland, Maine!
Show: The Eruption of the Real / Venue: Cherrywood Coffeehouse / Date: 3/18
This week's Portland Phoenix features SXSW coverage, including a cover story and photo of mine from this show. Local indie rockers Dead Man's Clothes (who we checked in with just before they hit the road) rolled into Austin, TX without an official showcase, and ultimately ended up scheduling three shows (including one officially-sanctioned festival party) but only the first – at an unofficial day party outside a coffee shop – actually happened. This was that show (note: Cherrywood Coffeehouse had excellent food, coffee, and atmospher both inside and out – I wish we had places like this here in Portland!) . Despite the odd environment and early hour, the band performed strongly, a testament to the consistent development of their talents since we first encountered them.
Read on for more photos from their show.

All photos by Bryan Bruchman
Catch Dead Man's Clothes back home in Maine this weekend at the Bad Seeds show!