I'm still catching up on the photos of all the bands I saw at SXSW. Here's another one!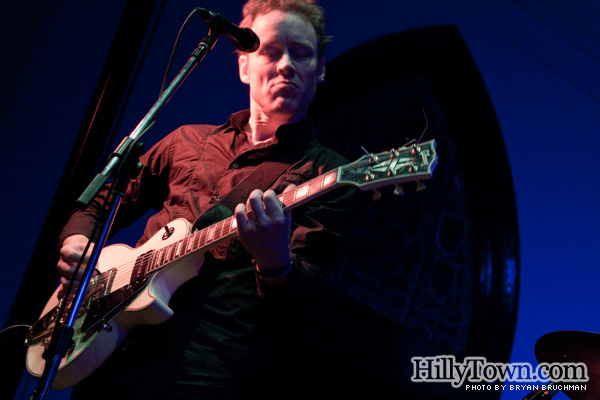 Band: Low / Hometown: Duluth, Minnesota
Show: showcase Venue: St. David's Historic Sanctuary / Date: 3/16
You couldn't ask for a more perfect setting to enjoy the sublime slowcore songs of Duluth's Low. Alan Sparhawk wrenches tones from his guitar as if his entire soul is being pulled from it, even if it's just one note ringing out. Truly one of the most incredible concerts I've ever witnessed. Certainly not ideal for photography (plus having to stay on the floor in the front with minimal movement around so as not to disrupt the quiet performance with a full house of seated audience members) but absolutely enjoyable, it made for a great first experience with this incomparable band. Their new album, C'mon, was actually recorded in similar environs (a former Catholic church) and will see release on Sub Pop in just a couple weeks (April 12).

All photos by Bryan Bruchman