Last week, Ray LaMontagne returned to his home state of Maine to play two sold out shows at Merrill Auditorium in Portland. Fun fact: apparently he lives in a house in Lewiston that was previously occupied by Norman Mailer. Interesting.
Read on for a full review of the first of the two shows – Friday, April 10, by Dylan Martin. All photos in this post by Stephanie Elizabeth Photography. More after the jump.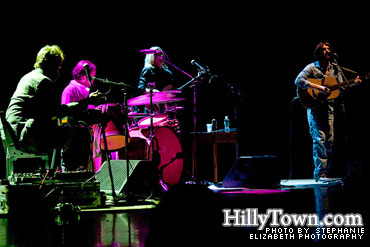 Ray LaMontagne came out onto the stage around 9, and the entire audience was ecstatic. He had the full band including the horn/wind section from Maine's own Rustic Overtones (which was a great personal touch for the show). Ray played tons of songs from his latest album, and people kept shouting out various requests with great enthusiasm. There was a roar of applause and holler after every song was finished.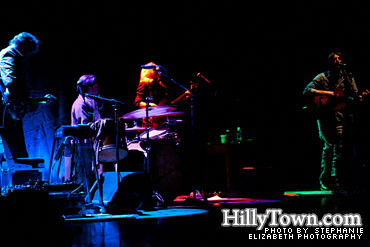 Let me not forget to mention that the entire venue was filled to the brim! This show was not originally scheduled, but after Ray's first show in Portland (4/11) got sold out, Ray agreed to holding another show the day before and that sold out within a week. This all happened more than a month before.
Are you interested in being a contributor on HillyTown.com? Write to hello[at]hillytown.com and let me know! I'm looking for writers and photographers around Maine (not just Portland!) who regularly go out to see live music (or would like to).