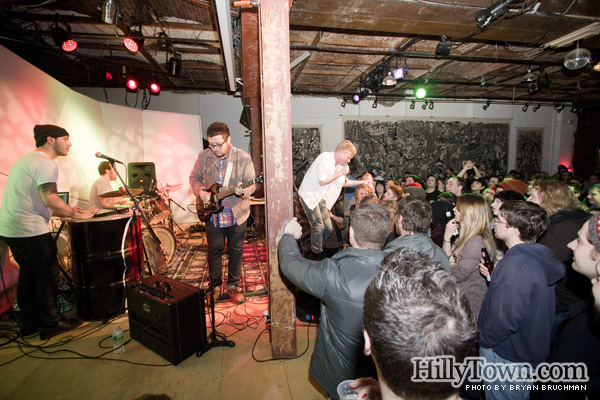 On March 3, Seattle MC Astronautalis debuted his new live band with a show at SPACE Gallery in Portland, Maine. The band includes two familiar faces from our local scene, plus another member from the Bronx (we did an interview and photos at their practice space). At the show, Astronautalis said he'd been dreaming of this day since 2003, and seemed to be in constant disbelief that he'd finally been able to put together (and support on tour) a full live band. The show itself was electric, and the crowd welcomed the new incarnation of his performance. Now, two weeks into their 31-day tour, the band has a slew of dates in Austin, TX for SXSW. Let's see how the road is treating our boys from Maine.
Astronautalis SXSW 2011 Shows:
3/16 (Four Fists) showcase @ Flamingo Cantina
3/17 Party Ends Party @ the Highball
3/17 showcase @ Easy Tiger
Brass Cankles has a video from this show:
Read on for a few more photos from the SPACE Gallery show.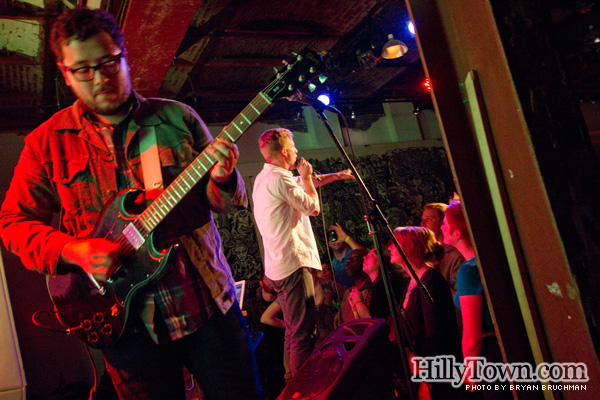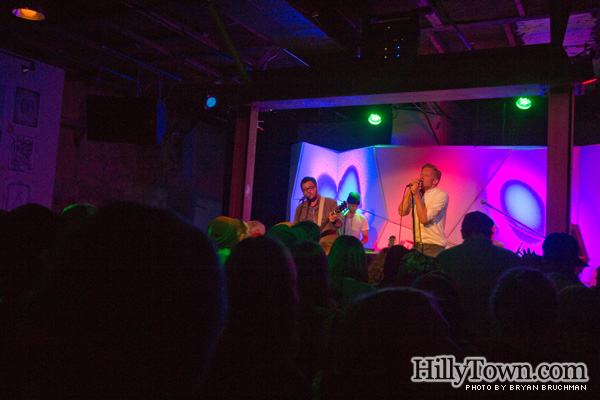 For endless entertainment, follow Astronautalis on Twitter.