According to the internet rumor mill, tonight will be the last Mango Floss show ever. They've been a favorite Portland band of ours for the past year (I believe we dubbed them our "house band" because we just kept booking them a few times in a row last Fall), so we're sad to see them go. They're joined on the bill with AWAAS (who we saw at Free Range and were mega impressed by their epicness), Whip Hands (whose EP on Bandcamp has been keeping us up at night), and a duo version of the Waldos, due to some sickness (feel better, Mark!). Just to push it over the top with fun, DJ Cutlass will be playing the jams between bands for you.
See you 9ish. Event details/rsvp if you're into that here.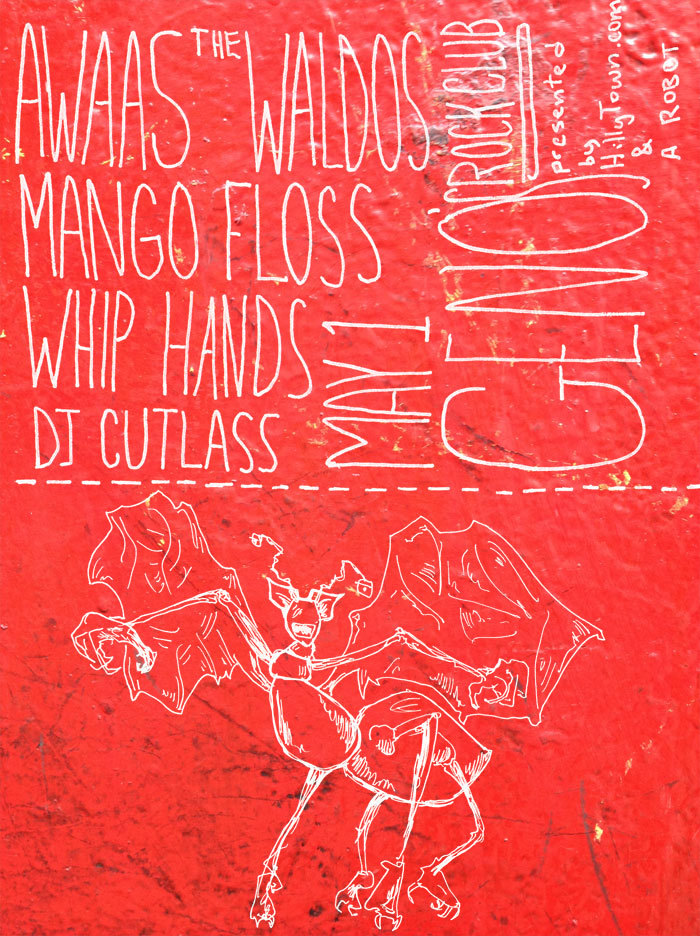 And a "goodbye present" video from Mango Floss.