Let's get one more food post in, while we're on a roll.
Again we take an optimistic look at late night pizza options in Portland. The other day I spotted this Craigslist ad (thanks, job search rss feed!), and then the Psst! confirmed it: a new restaurant by the name of Otto's Pizza would be opening up at 576 Congress Street. Today was apparently the soft opening, advertised by a cute sign constructed with paper plates.
Read on for the full review and more photos!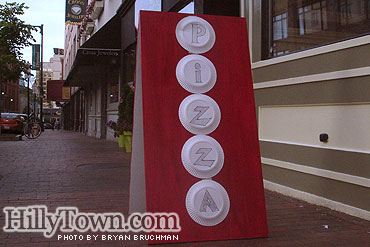 Inside is a fairly small space – just enough room to grab your slice and get out (though I anticipate some Friday night bottlenecks). The pizza they're serving up isn't your average greasy thin-sliced business, this is serious pie. Owners Mike and Anthony seem to be still working out some of the details about hours and price (and decor) but they've definitely got the goods down. I got to try a couple different slices and everything was delicious.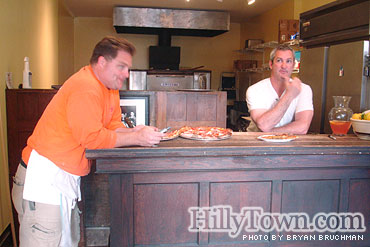 Now, about those hours. Though things are still being finalized, according to the owners the plan is to be open until about 9pm most nights, then later on the weekends. We're talking 1am, maybe later. That's exactly what we need on Congress Street! Between that, the newer late night options in the Old Port, Becky's take out window, rumors of a taco truck, and the possibility of El Rayo Taqueria being open in that same last call range, things are looking up for late night snackers who don't want to go the 7-11 route (though you know there's always that temptation of the Combos).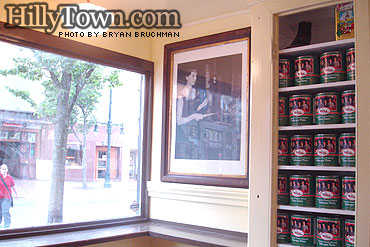 After this first taste, I'm excited to see Otto's Pizza come together and really get up and running. Located right next to Strange Maine, across from Empire, and just a block from SPACE and the White Heart, it's pretty much guaranteed to find a devoted audience in the nightlife-loving crowd.