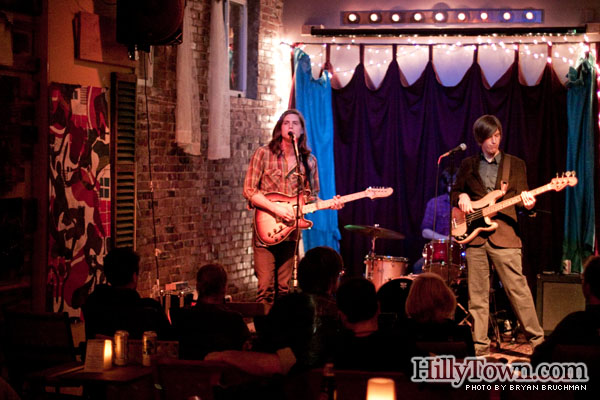 Chicago's In Tall Buildings is the work of NOMO drummer, Erik Hall. On Monday, the trio played at The Oak + The Ax in Biddeford, with local openers Drab Pony (Jeremy Robinson of South China, accompanied by Ron Harrity) and if and it.
Read on for photos and In Tall Buildings' upcoming tour dates.
In Tall Buildings on tour:
5/5 @ GARFIELD ARTWORKS [Pittsburgh, PA]
5/6 @ WOODRUFF'S [Ypsilanti, MI]
5/7 @ MEXICAINS SANS FRONTIERES [Grand Rapids, MI]
5/9 @ THE WHISTLER [Chicago, IL]
5/18 @ EMPTY BOTTLE [Chicago, IL]
Photos by Bryan Bruchman.