Foam Castles is Tyler Jackson. Through collaborators, backing bands, and both coasts, the project is essentially a one-man operation. One the eve of the Peapod Recordings debut of Molly's Jungle (though tonight it's actually labelmates Honey Clouds' party, the album will be available at the SPACE gallery show), I spent some time learning more about the band's history and process.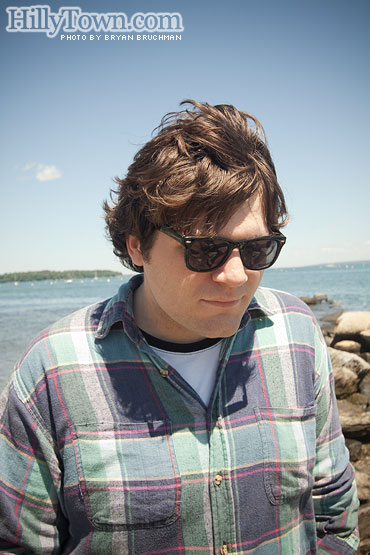 It only took a couple years, two great lo-fi bedroom pop albums, and a cross-country move before Foam Castles – the band – made its debut on Thursday, May 13 at Geno's (which also served as a farewell show for Chrissy from Theodore Treehouse).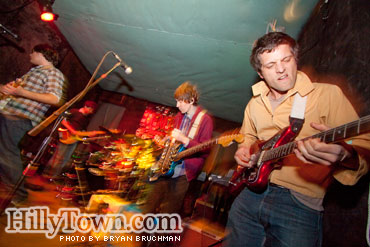 This 6-piece supergroup featured members of Metal Feathers, Treeyo, and the entirety of Brenda backing Jackson. Apparently they had "two and a half practices before the show." You wouldn't know it from the audience that night.
Live, collaborators will rotate on an as-available basis, though Tyler admits that ideally D.J. Moore (whose presence is felt heavily on the album through drums, percussion, and other instrumentation) would continue to be involved in as many incarnations as possible. Early reviews of the album seem to indicate that keeping this collaboration going might be a good idea. This album feels like a transition – a growth in the right direction. At this point, comparing the earlier Night Crawling and Why We Walk to Molly's Jungle feels like putting Grizzly Bear's notoriously lo-fi (so lo-fi it sounded like it was underwater) first album, Horn Of Plenty up against their Warp studio debut, Yellow House. With their next release, they toured with Radiohead. Just sayin'.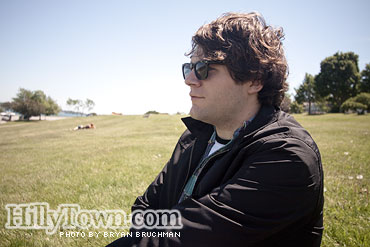 Originally a collaboration between Tyler Jackson and Ritu Moondra, circumstances ultimately left the project in the hands of Jackson after he returned to Maine (LA just didn't seem to work out.) Some time off and preliminary tracks in hand, he polished off the third full length Foam Castles album with the help of Jay Lobley, D.J. Moore, Tyler Quist (all of whom performed live at the first show and will return tonight), and Michael Beling before handing it off to Ron Harrity at Forest City to finish it off with mastering. Though Ritu's voice doesn't appear this time around – taking away from the Vaselines-ish tendencies of the previous records – she did contribute lyrics, and on the opening title track Tyler can be heard in a call-and-response with himself that was intended for the duo to perform.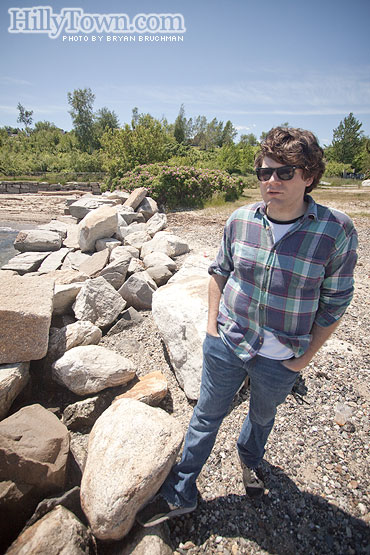 Welcome to Molly's Jungle by Foam Castles
Back to the Vaselines: Their song "Molly's Lips" (famously covered by Nirvana) feels like a blueprint for early Foam Castles songs. Apparently the Molly of "Welcome To Molly's Jungle" is no relation, but the quickness with which Jackson referenced the song when I went on a tangent about another Molly begs suspicion. That other Molly? She's a member of the band Acrylics, whose similarly possessive (though in an affliction sort of way) "Molly's Vertigo" shares the shimmery lilt and melodic style of newer FC jams (which Jackson was also familiar with. Hmmm.) Sure, all coincidence. I'll spare you my theories on stringing together the other 5 songs in my iTunes with "Molly" in the title.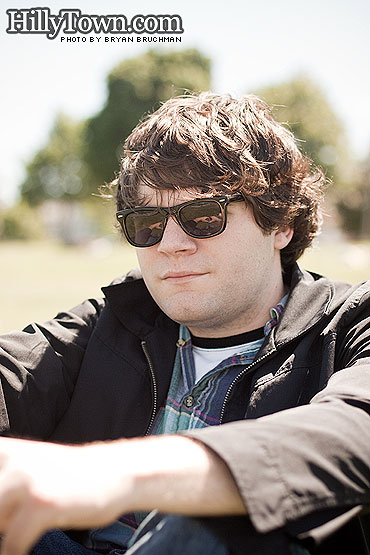 Technically, "Molly's Jungle" isn't out yet (official release date is June 1), but it's done and Tyler is already thinking ahead. He's planning for the summer, trying to figure out who'll be playing with him at the next few shows. There's even a new EP in the works, and I wouldn't be surprised if he ends up with other collaborations and projects to share. Get friendly with the band on Facebook, Last.fm, and MySpace. Listen to samples from the new album here.
June 21, catch the band performing on a boat as part of the Summer Solstice Party. Lookout for an announcement here soon about another event this summer they'll be a part of…
For now, come out to see Foam Castles tonight at SPACE Gallery. Word is Honey Clouds are in heavy decoration mode: just keep in mind that their (fantastic, from the rough mixes I heard a while back) new album is titled Cover The Forest… Read on to check out the rest of the photos from the Geno's show below.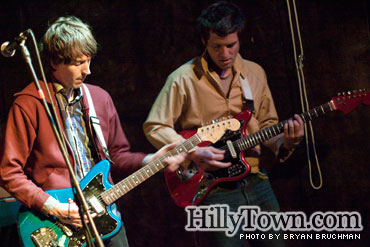 Bonus! Try listening to "Garage From Sling Blade" by Foam Castles and "World News" by Local Natives and watch the two melodies fight inside your brain!