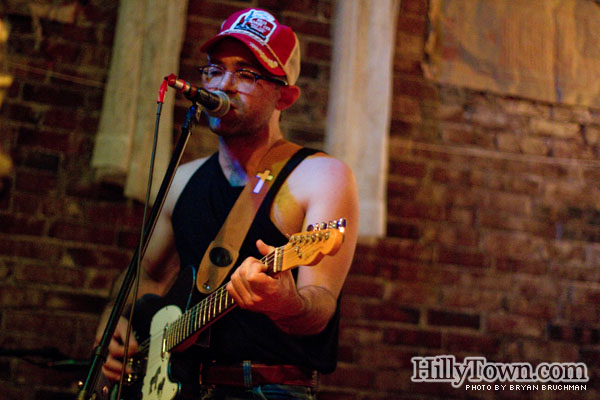 In the time since the demise of local chaos-fueled folk rockers Dead End Armory, Wesley Hartley and the Traveling Trees saw Wesley's Texas roots coming to the forefront in a more subdued setting. Now that project has dropped a member and turned up the volume as Splendora Cölt, a trio that rides the line between country, folk, and a bit of garage rock, fitting in nicely with the current indie landscape in Maine alongside bands like Great Western Plain and if and it. This week the band played their debut show at Biddeford's The Oak + The Ax. They have a slew of Maine shows coming up, including a show that I'm very excited to announce – Sunday, September 18 at SPACE Gallery, HillyTown Presents o'death with Butcher Boy and Splendora Cölt! This will be the last HillyTown show for a while, and o'death (frontman Greg Jamie also happens to run The Oak + The Ax and has played HillyTown shows previously with his other band, Blood Warrior as well as a solo set at CMJ '10) at SPACE is something I've been wanting to see happen since I first set foot in the venue a few years back. Tickets available now.
Read on for photos from Splendora Cölt's first show, which also included a lovely set by Billy Libby and Adam Faucett (who I neglected to get photos of, due to distraction by veggie sausage sliders, but he was excellent – hailing from Little Rock, where "bad things happen to good people").
Photos by Bryan Bruchman.