The big music news and happenings this weekend are mostly centered around the annual Record Store Day, which goes down tomorrow, Saturday the 18th (also of note is the unrelated show at Hogfarm), at record shops around the country! Local celebrations start early, with an appearance by Ani Difranco at the Scarborough Bull Moose Records today at 1pm. Word is she'll be playing a few songs for fans. As for tomorrow: Looking for the awesome events and deals? Here's the rundown of some notable ones:
Portland Bull Moose – Disturbed + This Way performances
Scarborough Bull Moose – Killswitch Engage autographs
South Portland Newbury Comics – Lady Lamb the Beekeeper and more
Portsmouth Bull Moose – The Minus Scale performance + Static X autographs
Waterville Bull Moose – Dominic & The Lucid performance
Brunswick Bull Moose – Bearkat & The Loblolly Boy + Jerks of Grass performances
First, some exciting news on events happening in Portland this summer. Then, well, everything else!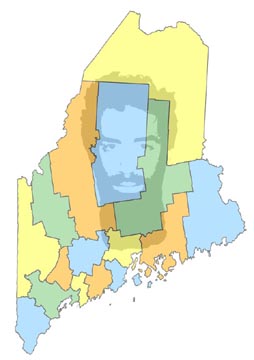 Finally, it appears that one Graeme K is making his grand return to Portland after some time in the northwest, and he'll be working on his follow up to Hidden Beast, enlisting the help of his friends in the local music scene to make it happen. Welcome back!