I told you I had some news coming. Let's start with the first ever (that I've heard of) Portland, Maine Official CMJ Music Marathon Showcase.
Featuring 7 bands from Maine (and involved in the Portland scene), this showcase will take place on Saturday, October 23rd at Trash Bar (256 Grand St.) in the Williamsburg neighborhood of Brooklyn, NY. Show starts at 8pm, is $7 or free with a CMJ badge, 21+ to enter, and bands include Foam Castles, Marie Stella, The Class Machine, Dead Man's Clothes, The Lucid, Holy Boys Danger Club, and Good Kids Sprouting Horns!. Open bar for the first hour and cheap drinks plus karaoke after the show.
Next. Because 7 Maine bands just wasn't enough, I put together an unofficial day party for the day before the showcase. HillyTown.com and The Battering Room present: Brooklyn vs. Portland!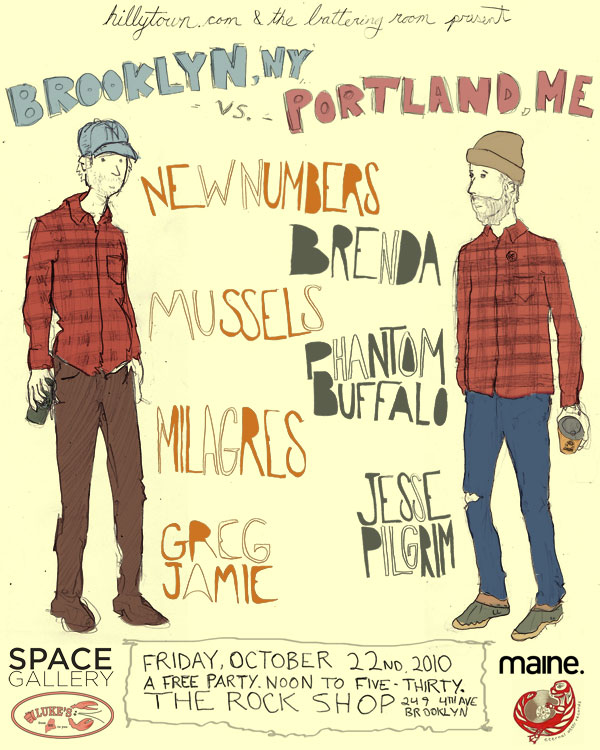 On Friday, October 22nd, we're putting Portland bands up against Brooklyn bands at The Rock Shop (249 4th Ave., Park Slope). This is a FREE DAY PARTY from NOON to 5:30pm. Maine represents with Phantom Buffalo, Brenda, and Jesse Pilgrim, alternating slots with hometowners New Numbers (ex-Jealous Girlfriends), Mussels, and Milagres. Greg Jamie (o'death, Blood Warrior) plays for both teams, as a recent Brooklyn to Maine transplant. Thanks to Luke's Lobster (who will be on hand to feed you some good old Maine treats), SPACE Gallery, Maine Magazine, and Eternal Otter Records for their help in making this happen. ps. We are open to more sponsorship pitches, so bring 'em if you got 'em.
Finally, and with the help of SPACE Gallery, HillyTown has curated Treble Treble Volume 2: A Collection of Maine Music Featured at CMJ 2010.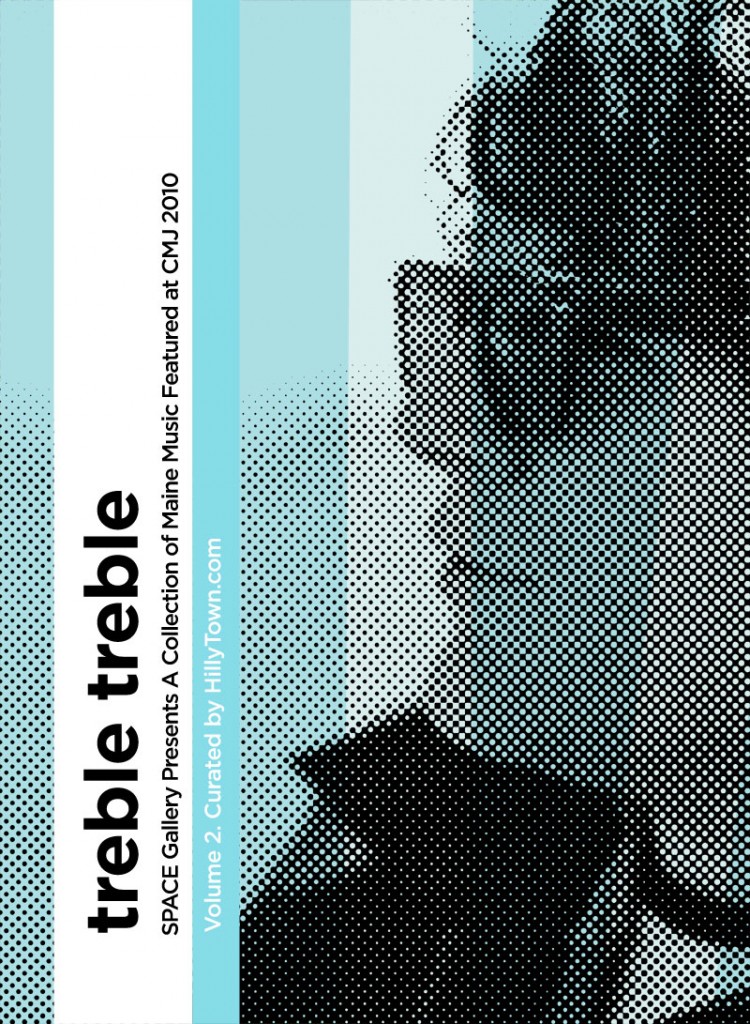 This 10-song MP3 collection includes tracks from all 10 bands playing the two shows I just announced, from album cuts to singles and even a brand new, exclusive track from Foam Castles. Head here for more.
This is a huge undertaking for everybody involved, so we've decided to try and help that process by raising money over the next month. With the help of Eternal Otter Records' Will Ethridge, we've launched a Kickstarter campaign to raise enough money to help bands with travels costs and cover the basic expenses of putting on the day party.
Please spread the word about all of this!