In conjunction with the announcement that they're launching a record label, our friends at [dog] and [pony] released an excellent video of their newly-signed act from Bangor, Good Kids Sprouting Horns. They're definitely a band on the rise in Maine, and it's interesting to have their development documented in this way. Check out the video below:
Good Kids Sprouting Horns from [dog]and[pony] on Vimeo.
GKSH have a busy schedule this summer, starting with the Free Range Music Festival tomorrow (I'll have coverage of that on the site next week), then a number of appearances in Portland and elsewhere around the state, including the Arootsakoostik Music Festival in New Sweden on August 7.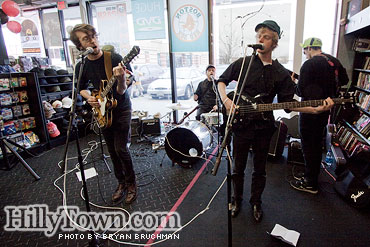 The new label's other signee, Jakob Battick (& Friends), have also been active lately, and I've caught a couple of their shows. Next Tuesday, April 27, they'll perform live on the air at WMPG during Liberation By Sound, along with Tiger Saw and Lazarus. Read on for photos from their April 9 show at Slainte (which I reviewed here).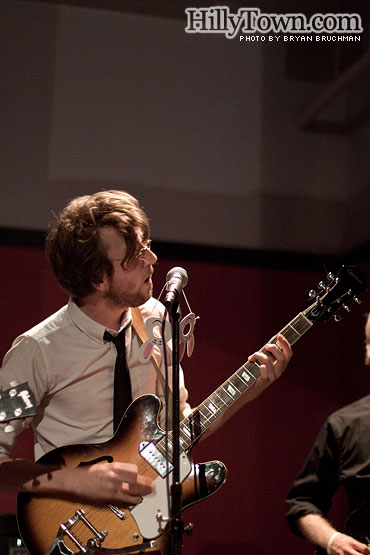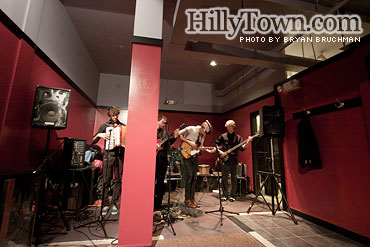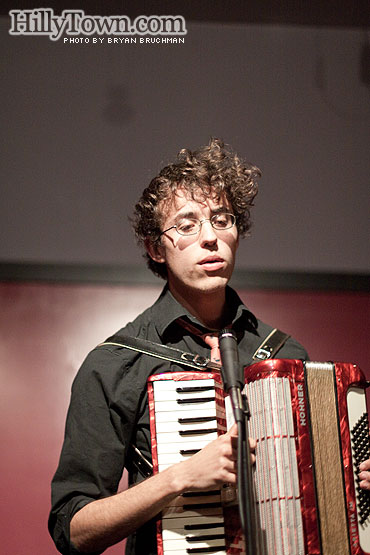 ps. If you read this far, you get a treat: both Jakob Battick and Good Kids Sprouting Horns will be playing (as-of-yet-unannounced) HillyTown Presents shows this summer!