For music junkies, Record Store Day is the best sort of blessing and curse. It's the day when the music industry unleashes a ton of rare, exclusive, limited edition releases upon record stores throughout the world. This year it falls on this Saturday, April 16. Let's check in with Chris Brown (Bull Moose employee and originator of Record Store Day) to see what's on his shopping list for this week!
What's on Chris Brown's shopping list for Record Store Day?
Nothing, actually. Our customers deserve to have first choice so I won't buy anything for a few days. Here is a list of the items I will buy if they don't sell out. [aw.]

The Decemberists – Live at Bull Moose CD The Crane Wife is one of my favorite albums ever and this was such an amazing show. [Agreed! ]
The Yardbirds – "Goodnight Sweet Josephine" 7″ I have this song on at least two CDs. This won't be the first time I buy something for the cover.
Jimi Hendrix – Fire CD – It is on 7″ too but I will get the CD for convenience.
Various Artists – Follow Me Down: Vanguard's Lost Psychedelic Era (1966-1970) double LP. I love psychedelic singles compilations but I need this for the track by The Hi-Five. They signed a management deal with the Beatles manager Brian Epstein just before he died.
Fistful of Mercy – "Pale Blue Eyes" 7″ I hope it's the Velvet Underground song. See #4. George Harrison's son, Dhani, is in the band.
Freddy King – "Wash Out" 7″ I love Freddy King and it's so great to see some blues this year.
Foo Fighters – Medium Rare I love many of the songs they cover here and I can't wait to hear what the Foos do to them. I mean with them.
Skip James – Today! LP This is one of the first blues albums I ever loved but I never bought it. My roommate had it.
The Beach Boys – Good Vibrations/Heroes and Villains double 78 I love this period of their career and my turntable has a 78 setting.
Syd Barrett – An Introduction To. LP
The Cars – Sad Song The first time I ever wore headphones was listening to their first album on a Walkman.
Check out the annual video in which Chris gives us a run down of some of the new releases!
Taking a look through the full list of releases, there are definitely a few others that I'll personally be on the lookout for.
Cults 7″ I was so happy to find them opening a show in Portland.
Deerhoof/Xiu Xiu 7″
Lower Dens 7″ They should really come back again.
Mumford & Sons / Laura Marling 7″
Nirvana – "Hormoaning" vinyl
Sonic Youth – "Whore's Moaning" vinyl
Television – "Live at the Old Waldorf" (2LP)
The Black Angels – "Phosgene Nightmare" 10″
The Flaming Lips – "Heady Nuggs: The First 5 Warner Bros. Records 1992-2002" vinyl It really doesn't matter that I already have these on CD. Just imagine all that gorgeous cover art! By now you are probably aware of my love for this band.
The Joy Formidable 7″
the Naked & Famous – "This Machine/No Light Double EP"
Wild Flag 7″ Must have.
Esben and the Witch – "Chorea EP" (though this one says "Regional Release" and I have a feeling that region might not be this country. Hope so though, I loved them at SXSW but don't have any recordings!
Superchunk/Coliseum Misfits cover 7″
The Kills 10″ I'll buy just about any record with a Velvet Underground cover. "Pale Blue Eyes" in this case.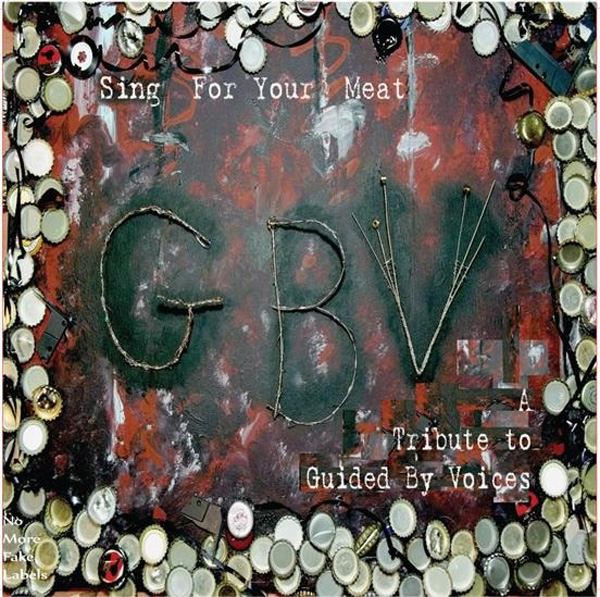 And last, but certainly not least, there's Sing For Your Meat, a Guided By Voices tribute being released by No More Fake Labels. This one's special for me, since my band Marie Stella is actually included on it! We did the song "Little Lines," which comes on the free digital companion EP when you buy the CD, but if you find one of the limited multicolor vinyl versions, we're on there too. Other contributing bands include Thurson Moore, Elf Power, Flaming Lips, Lou Barlow, La Sera, and more.
Don't forget to check out the list of Record Store Day instore performances happening around Maine! In addition to the excellent lineups at the varoiusBull Moose locations, Newbury Comics in South Portland will be hosting live music starting at 11:30am on Saturday, including Smoke & Mirrors Circus, Grand Hotel (acoustic), Foam Castles (duo), and Kurt Baker (acoustic).
See you out at the indie record stores on Saturday!