I haven't put on a show in a while. Let's do this.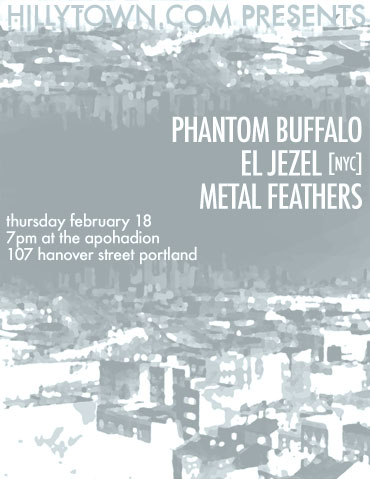 Phantom Buffalo + Metal Feathers + El Jezel
As I tend to do, this show includes one band from away. El Jezel are an indie pop/shoegaze band from NYC who I've known for a few years now and whose lush songs will fit nicely between Metal Feathers' noisier edge and Phantom Buffalo's psychedelic indie pop. They'll play between the two local bands at this show on Thursday, February 18 at the Apohadion Theater (107 Hanover Street, Portland). See you there!