In an effort to help spread the word about the Tower Of Song Festival happening this Saturday, May 23rd, this is an introduction to the artists who will be performing above the corner of Congress and High throughout the day. Photos by Bryan Bruchman, interviews by Will Ethridge.
The first performer of the festival will be Jesse Pilgrim. He kicks things off at noon.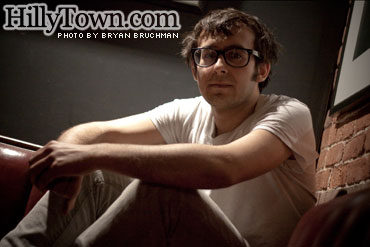 What is the most mysterious album you own?
An album entitled "Patrick Gleason interprets the STAR WARS soundtrack on the MOST POWERFUL SYNTHESIZER IN THE WORLD". Very bizarre.
Describe your favorite sound not made by a musical instrument.
Ducks quacking.
Have you ever written a song inspired by a dream? What was the song about?
I've had dreams about songs, but I haven't written any songs about dreams. I mostly dream about dirt bikes…
For more info on the Tower Of Song Festival, visit their info page.